Summer Tech Camps
We Build Tech Camps allow students to learn the basics of coding and robotics in one-week summer programs. The inspiring curriculum immerses students in an engaging, real-world environment in which they are challenged to create with code. By giving students the resources needed for success, we lay the groundwork that empowers them to become workforce leaders.
During the summers of 2015-2019, the NTC hosted 68 technology camps, enrolling a total of over 1,000 students in grades 3-12.
Each year more than 50% of students receive need-based scholarships to go to camp. To sponsor a camp, click here.
Register Student for a Tech Camp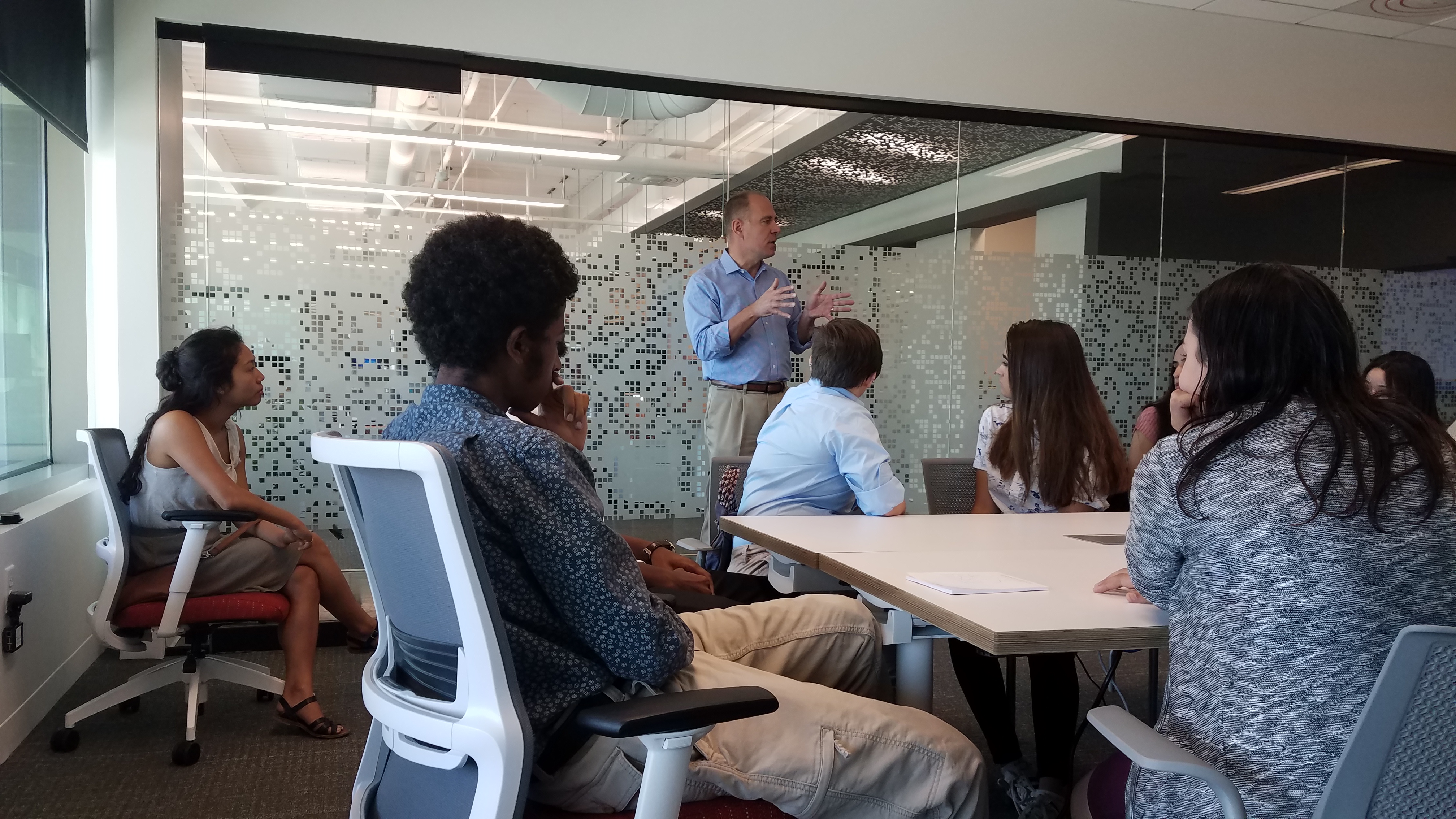 Summer Youth Technology Camp
Since 2016, the NTC and the Metro Action Commission has provided the Summer Youth Technology Camp. The camp targets youth ages 13-15 who are older siblings of Head Start children and has been held at American Baptist College, Knowledge Academies, and Rocketown. The students begin the summer learning how computers and the internet work, then moved into basic web development and cybersecurity. The students also focused on improving their communication skills, working in teams, problem solving and critical thinking skills to become the 21st Century workforce that our local employers need.
Each summer, the nine-week camp is attended by 25 middle and high school students who travel to 18 workplaces through Traveling Tech Days (link to Traveling Tech Day page) that expose them to technology workplace environments and cultures, as well as technology professionals.
Sign up for Traveling Tech Day