About Us
The Nashville Technology Council Foundation (NTCF) was established in 2013 to raise funds to support the efforts and programs of the Nashville Technology Council.
Technology-Related Education and Talent Development
The NTCF raises funds to support technology-related education and talent development.  In 2018, it is estimated that there are over 46,000 open tech positions in the Middle Tennessee area.  Local colleges and universities graduate about 4,000 new tech grads each year but have available space in their programs to educate more.  The average tech worker earns about 96% more than a non-tech worker, making jobs in technology an attractive alternative in a low-unemployment, competitive marketplace. As an IRS designated 501(c)(3) charitable organization, the NTCF expands the opportunities of the NTC to connect to a broader and more diverse group of funders in support of technology programs.
To introduce and nurture interest in technology careers among area elementary, middle, and high school students, the NCTF funds a variety of programs, including one-week summer tech camps throughout the region, an eight-week camp in partnership with the Metro Action Commission, Traveling Tech Day field trips that bring students and teachers to businesses and college campuses, Hour of Code sessions where industry volunteers demystify computer coding, and a Technology Lending Library that brings Chromebooks, iPads, and robotics to classrooms.
For colleges, the NTCF helps to facilitate and support internships with area technology companies and IT departments. The NTCF also seeks to connect industry professionals with opportunities to serve on college and university advisory committees.
Technology Apprenticeship
In June 2018, the NTC rolled out Apprenti TN, the first registered technology apprenticeship program in the Southeast.  With the support and leadership of dedicated staff, the Apprenti TN program screens candidates for tech aptitude and matches them for careers in technology with hiring partners in the Nashville area.  NTCF Mission Partners and others, through the NTCF, cover the costs of intense training provided for 3-6 months to prepare the apprentices for successful on the job training experiences.
Without the support of the NTCF and many generous donors and mission partners, the NTC would not be able to provide many of the educational and talent development programs it offers.
History
2008
In 2008, the Nashville Technology Council (NTC) began helping the local tech industry find qualified job applicants by forming relationships with area universities to guide curricula to meet local business needs.
2013
In 2013, the NTC created the NTC Foundation (formerly known as Turning the Tides of Technology) to focus its efforts around STEM education and workforce development. 
2015
In 2015, the NTC received a $850,000 LEAP grant from the State of Tennessee to raise student awareness of tech career opportunities through camps, tech industry field trips, a technology lending library, and internships. Also in 2015, the NTC also became the Nashville lead for President Obama's TechHire program, working to develop non-traditional ways to recruit and place applicants based on their actual skills and to create more fast track tech training opportunities.
2018
In 2018, the NTC Foundation (NTCF) launched Apprenti TN to meet the education and tech training needs in the community.  As a technology apprenticeship program, the goal of Apprenti TN is to not only provide an additional source of tech talent, but to do so by bridging the 'opportunity gap' within minority segments of our population who have the aptitude to learn a technical skill but have not had the opportunity.
Mission
The mission of the NTCF is to raise funds to support the education and workforce development efforts and programs of the NTC.
As an IRS designated 501(c)(3) charitable organization, the NTCF expands the opportunities of the NTC by connecting to a broader and more diverse group of funders in support of technology programs.  The mission of the NTC is to be the catalyst for the growth and influence of Middle Tennessee's technology industry. The NTC's programs align with four pillars: to connect, develop, promote and unite the Middle Tennessee tech community.  It is under the "develop" pillar that the NTCF raises the necessary funds for the NTC's education and workforce development programs.
Sandi Hoff
Chief of Staff
NTC Foundation Executive Director
NTCF in Action
Through the NTCF Mission & Vision partners, we are able to fund programs that address the shortage of skilled technology workers by building the connections by building connections between students, technology professionals and educators.
Students can visit tech industry professionals for the day

Underserved student populations can attend

camps

to build sought-after technology skills and increase their future employability

Teachers can borrow a class set of robots to tech coding in their classrooms

Tech professionals can spend an "

Hour of Code

" with a classroom of eager learners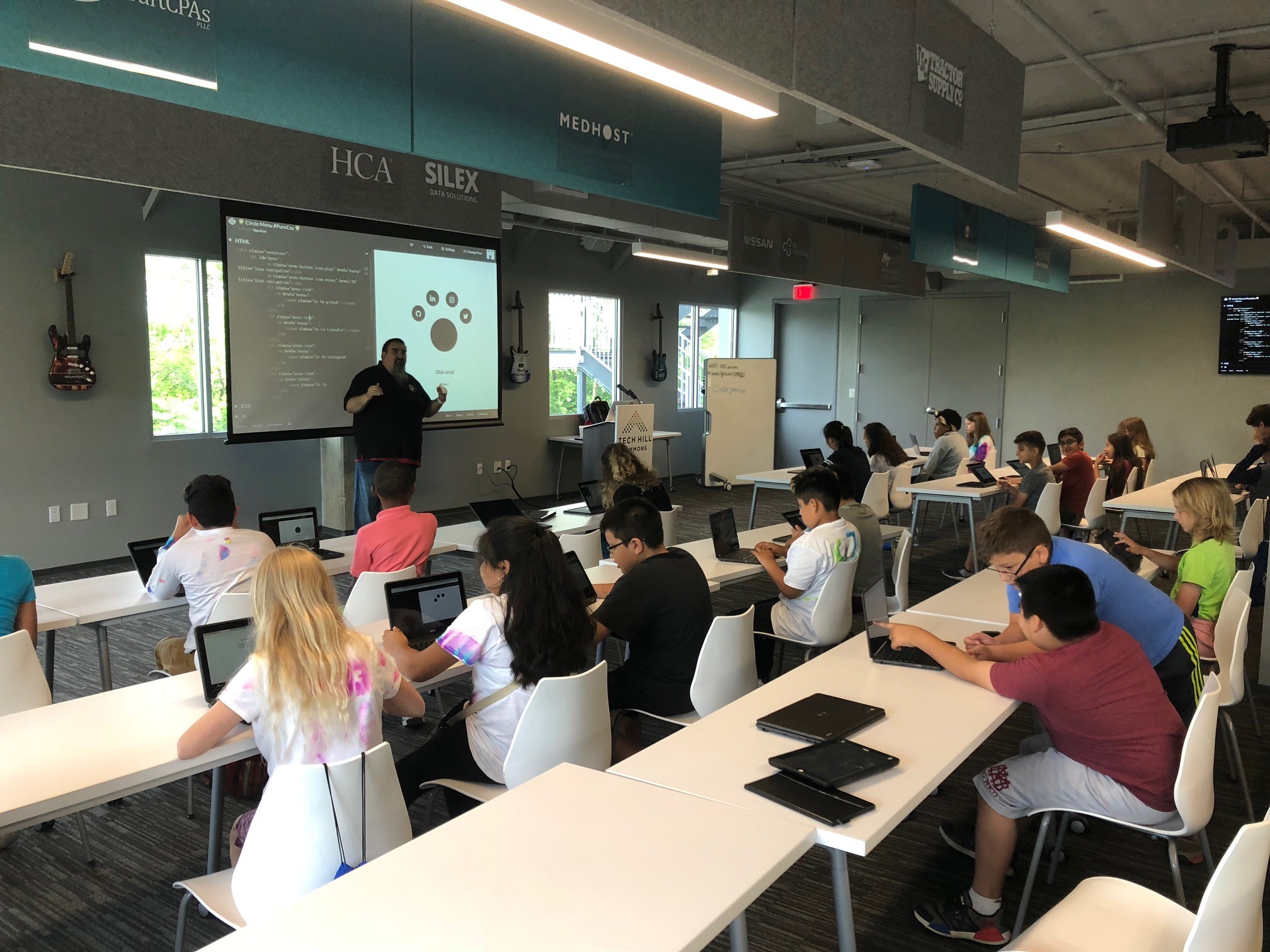 IT Pathway Collaborative
The IT Pathway Collaborative addressed the challenge of the job candidate "IT skills gap" by promoting technology career opportunities in Davidson, Williamson, Rutherford, and Sumner counties, in order to increase enrollment and graduation rates at the community colleges.
This project had 43 corporate partners representing over 3,000 technology workers in Middle Tennessee.  These technology industry partners invested in the IT Pathway Collaborative both financially and through the engagement of their employees.
2015 was the inaugural year for the IT Pathway Collaborative.  It was a year of piloting new programs, mapping the current landscape in Middle Tennessee, and improving processes in order to better scale in the future.
The IT Pathway Collaborative was funded by the State of Tennessee's LEAP grant program.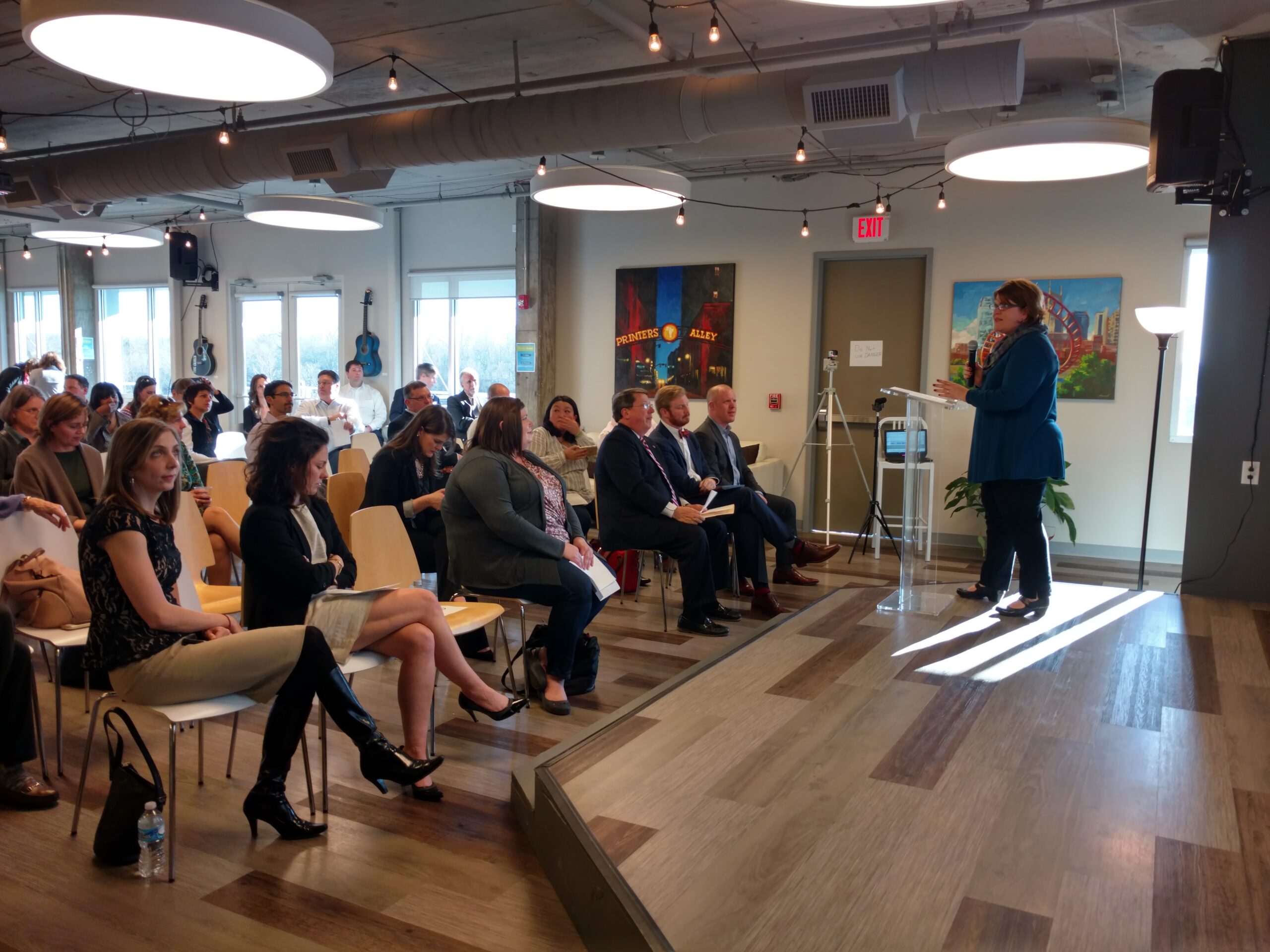 TechHire Nashville
NTC works to expand access to tech jobs in Middle Tennessee. In March 2015,  President Obama named Nashville as one of the inaugural TechHire cities. To kick off Nashville TechHire, with almost 1600 open technology jobs and more than 40 employer partners in need of this workforce, the NTC lead the community to work together to new ways to recruit and place applicants based on their actual skills and to create more fast track tech training opportunities.
Tech Hire Nashville was a bold initiative and call to action to empower the citizens of Middle Tennessee with the skills they need, through universities and community colleges but also nontraditional approaches like "coding boot camps," and high-quality online courses that rapidly trains workers for a well-paying job, often in just a few months.
Employers across Middle Tennessee are in great need of skilled IT workers. Many of these roles do not require a four-year computer science degree. The NTC worked, and continues to do so, with Middle Tennessee employers to identify appropriate opportunities to expand their hiring practices to focus on competencies rather than degrees.
The NTC:
Used data to encourage employers to be open to non-traditional hiring;

Worked with community partners to expand models for training that prepare students in months, not years; and

Provided local leadership to connect people to training and to jobs with hiring on ramp programs.