What is ELITE?
The Emerging Leaders in Technology (ELITE) program was started in 2017 with the mission to develop tech talent within Nashville to help meet growing demand for experienced workers. This program provides an opportunity for aspiring leaders and those new to a leadership role to come together to collectively gain new skills, share knowledge, network, and build Nashville's leadership pool in the tech industry. ELITE spans over 3 months, with training, peer-to-peer learning, and executive mentorship that focus on leadership skills specific to the technology industry.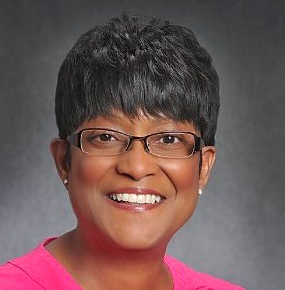 Vanessa Hickman (Mentor) - Trevecca Nazarene
"The opportunity to give back is the most rewarding thing. To be able to help share experiences where you've been successful (and not so successful) is incredible. I probably learn as much as they do from the program."
What We've Done
The NTC Foundation helps fund the ELITE program directly. Hear from past participants and mentors on how ELITE is shaping the future of technology in Nashville. Hover over an image to read testimonies from recent ELITE participants.
Where We're Headed
Seeing the success our program has on individuals and companies alike inspires us to grow ELITE. We plan to allocate significant resources and capital from donors towards increasing participant class size and expanding the programs network. The NTC Foundation greatly appreciates the support of our sponsors and donors, and hope to gain further support to continuously develop ELITE. See the form below to help evolve the next generation of technology leaders in Nashville.

The ELITE Program is excited to help develop talent in the Greater Nashville Area for years to come. To help us continue to expand, develop, and implement the program, donate below.
Don't forget to check and see if your employer matches donations. Employer matched donations help your generosity go twice (sometimes three times) as far.