Gov. Lee GIVE Grant Funds GO TECH Program for Students & Teachers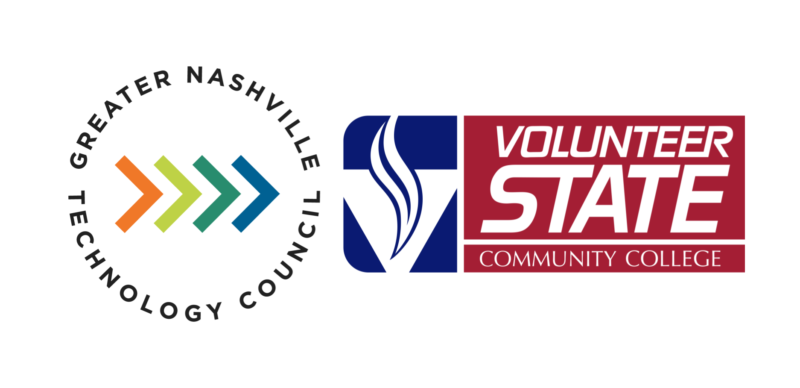 Approved Education Collaboration Develops Tech Talent, Led by Greater Nashville Technology Council and Volunteer State Community College
On Thursday, November 7, Tennessee Governor Bill Lee announced the "GO TECH: Growing Opportunities with Technology" was selected as one of 28 projects to receive funding through the Governor's Investment in Vocational Education (GIVE) program. The GO TECH program is a community-based, collaborative partnership that is committed to driving the economic success of Middle TN through growing the skilled technology workforce. The program is organized by the Greater Nashville Technology Council (NTC) and Volunteer State Community College.
Tech is the fastest-growing occupational sector in the world. Middle Tennessee ranks 7th in technology job growth (Forbes), but demand for tech talent is outstripping supply. Tech jobs pay almost double (92% more) than the median salary in our region.
"Preparing our students for the tech jobs of the present and future is critical to Tennessee's continued prosperity," explained Brian Moyer, NTC President and CEO. "We are grateful for the Governor Lee's leadership, the support of local policy makers, and for all the workforce and economic development agencies, higher ed institutions, local school districts, and employer partners that have come together to make GO TECH possible. Let's get to work!"
"We are excited to be a part of this collaborative partnership that brings together the private sector, local K-12 systems, and higher ed to meet the growing need for a skilled IT workforce in Middle Tennessee," said Vol State president, Jerry Faulkner. "Starting with high school students, we are building pathways that lead to high paying jobs in the high demand IT fields."
In 2019, the Tennessee General Assembly approved $25 million in the governor's budget fund the GIVE grant program to incentivize collaboration at the local level among stakeholders such as higher education institutions, K-12 and economic development partners. GIVE prioritizes learning opportunities in rural counties and enhances career and technical education statewide. The award process began in June when the Tennessee Higher Education Commission issued a competitive Request for Proposals (RFP). Of the 61 submissions, the GO TECH program request of $1 million over three years was fully funded.
The GO TECH Program success relies on the coordination and collaboration of numerous partners, including:
Workforce/Economic Development Agencies: Greater Nashville Technology Council, Workforce Essentials, Gallatin Economic Development Agency, Nashville Chamber of Commerce, Williamson, Inc.
Education Institutions: Volunteer State Community College, Nashville State Community College, Nashville Software School
School Districts: Robertson County Schools, Sumner County Schools, Wilson County Schools
Employer Partners: Asurion, Brookdale, Center for Medical Interoperability, Dollar General, Golden Spiral, Guarino Advisors, HCA, HPA/Cognizant, Kraft CPAs, Metro Nashville IT&S, Nissan North America, Red Hat, Stratasan, Surgurai, Veristor, 3-D Technology Group
___
For more information, please contact:
Alex Curtis, NTC, (615) 398-1884, alex.curtis@technologycouncil.com
Eric Melcher, Volunteer State, (615) 230-3570, eric.melcher@volstate.edu
About the Greater Nashville Technology Council
The Greater Nashville Technology Council is the leading voice and advocate for Middle Tennessee's $7.5 billion information technology ecosystem; and the 50,000 technology professionals who design, implement, manage, and safeguard the technology that powers our region's economy. Our mission is to strengthen and advance the technology sector by bringing together companies, philanthropies, government, universities, and talent to create opportunity and growth. For more information, please go to: www.technologycouncil.com
About Volunteer State Community College
Volunteer State Community College has more than 100 areas of study and offers two-year degrees, certificates and paths to university transfer with campuses in Gallatin, Springfield, Cookeville, and Livingston, and through online education. Workforce Development extends the college mission to the entire community. For more information, visit volstate.edu. The College System of Tennessee, governed by the Tennessee Board of Regents, is the state's largest public higher education system, with 13 community colleges, 27 colleges of applied technology and the online TN eCampus, serving more than 100,000 students.
---